The rise of technology and the evolution of reading habits have revolutionized the way we read books. Gone are the days when physical books were the only option available to avid readers. Nowadays, we have the luxury of accessing all kinds of reading materials in digital formats, thanks to the innovative gadget called the ebook reader.
An ebook reader is a digital device that allows you to read electronic books, magazines, newspapers, and other written contents. It is a portable, lightweight device with a screen that mimics the appearance of a printed page. Ebook readers come in various models and brands, but they all serve the same purpose of making reading convenient, comfortable, and pleasurable.
In this article, we will focus on the growing trend of ebook reader blogs and news websites. We will explore the benefits of following ebook reader blogs, highlight the top 10 best ebook reader blogs to follow in 2022, and discuss what files are supported by your ebook reader. So, let's dive in!
Why Follow an Ebook Reader Blog?
If you love reading books, then following an ebook reader blog may be a great idea. Not only will you stay updated with the latest news and developments in the world of ebook readers, but you will also discover new books, authors, and writing styles. Here are some reasons to follow an ebook reader blog:
1. Stay Up-to-date with the Latest Ebook Reader News: Ebook reader blogs are a great source of the latest news and updates in the world of ebook readers. You can learn about new ebook readers, updated features, software and firmware updates, and much more.
2. Discover New Books and Authors: Ebook reader blogs often feature book reviews, recommendations, and interviews with authors. You can discover new books and writers that align with your preferences.
3. Connect with Like-minded Readers: Following an ebook reader blog allows you to connect with other readers who share your passion for books, and you can engage in conversations with them.
Top 10 Best Ebook Reader Blogs to Follow in 2022
1. Good e-Reader: This blog is the ultimate source of news, reviews, and updates on the world of e-readers. With more than 15 years of experience, they have a team of experts who are passionate about reading and everything related to e-readers.
2. The eBook Reader: This blog offers insightful reviews and commentary on ebook readers, tablets, apps, and ebook publishing. It also features updates on deals, coupons, and promotions from various ebook retailers.
3. eBook Reader Comparison: This blog provides comparisons of various ebook readers currently on the market. It is an excellent resource for anyone looking to buy an ebook reader and wants to compare features, specs, and prices.
4. The Digital Reader: The Digital Reader features news, interviews, and reviews covering all aspects of digital publishing, including ebook readers, tablets, and e-ink displays.
5. The Ebook Evangelist: This blog covers all aspects of digital reading, including how to choose an ebook reader, tips for optimizing your reading experience, and much more.
6. Dear Author: Dear Author is a popular book review and news website covering everything from romance to science fiction. Its team of reviewers provides in-depth critiques of ebooks and emerging trends in digital publishing.
7. TeleRead: TeleRead is a longstanding blog that covers the latest trends and developments in ebook technology. It also features reviews of ebook readers, apps, and publishing platforms.
8. Book Riot: Book Riot is not solely an ebook reader blog, but it is worth mentioning since it is a popular destination for book lovers. It provides engaging discussions of book news, reviews, and writing tips.
9. LitReactor: LitReactor is a creative writing and literature blog that covers books and everything related to them. It features a vast collection of articles on ebooks, author interviews, and news.
10. Techradar: Techradar is a comprehensive technology news and review website that covers ebook readers, tablets, and other gadgets. It is an excellent resource for anyone interested in the latest advancements in digital technology.
Files Supported by Your Ebook Reader
Ebook readers support a wide variety of file formats for digital content. It is essential to know which files are compatible with your ebook reader to avoid any issues or frustration. Here are some of the most common file formats supported by ebook readers:
1. EPUB: EPUB is the most widely used ebook format supported by most ebook readers, including Amazon Kindle, Barnes & Noble Nook, Kobo, and many others. It is a versatile format that can be optimized for different screen sizes and device resolutions.
2. PDF: The PDF format is commonly used for documents, and it is also supported by most ebook readers. However, PDFs are not optimized for smaller screens, and reading them on an ebook reader can be a challenging experience.
3. MOBI: The MOBI format is developed by Amazon and is supported by Kindle devices. It is similar to the EPUB format but has some unique features that make it more suited for Amazon's ecosystem and proprietary software.
4. TXT: The TXT format is the most basic ebook format that supports plain text without any formatting or graphics. It is easy to read, and ebook readers such as Kindle support it.
Conclusion
Ebook readers have revolutionized the way we read books, and staying updated with the latest trends, news, and developments can enhance your reading experience. Following an ebook reader blog is an excellent way to stay connected with the world of books and discover new authors and writing styles. We hope that our list of the 10 best ebook reader blogs to follow in 2022 will provide you with insights and inspiration for your reading journey. In addition, knowing which file formats are compatible with your ebook reader is essential to make the most of your device. Happy reading!
FAQs
Q1. Are ebook readers worth buying?
A1. Ebook readers are an excellent investment for avid readers who want to read comfortably and conveniently. They are lightweight, portable, and can carry thousands of books in one device. Moreover, they are eco-friendly, cost-effective, and easy on the eyes.
Q2. What is the best ebook reader on the market?
A2. The best ebook reader depends on personal preferences, budget, and features. Some of the most popular ebook readers in the market are Amazon Kindle, Barnes & Noble Nook, Kobo, and Sony Reader.
Q3. Can I borrow library books on my ebook reader?
A3. Yes, most ebook readers support borrowing and reading library books. Check with your local library to see if they offer ebooks and which file formats are compatible with your device.
Q4. How do I transfer books to my ebook reader?
A4. You can transfer books to your ebook reader by connecting it to your computer with a USB cable or through wireless transfer. Ebook readers come with instructions on how to download and transfer books.
Q5. Do I need an internet connection to read ebooks on my ebook reader?
A5. No, once you have downloaded the ebooks to your device, you do not need an internet connection to read them. However, some features such as dictionary lookup and social sharing may require an internet connection.
Gallery
Website Update: Daily Google FeedBurner EMails Ending | The EBook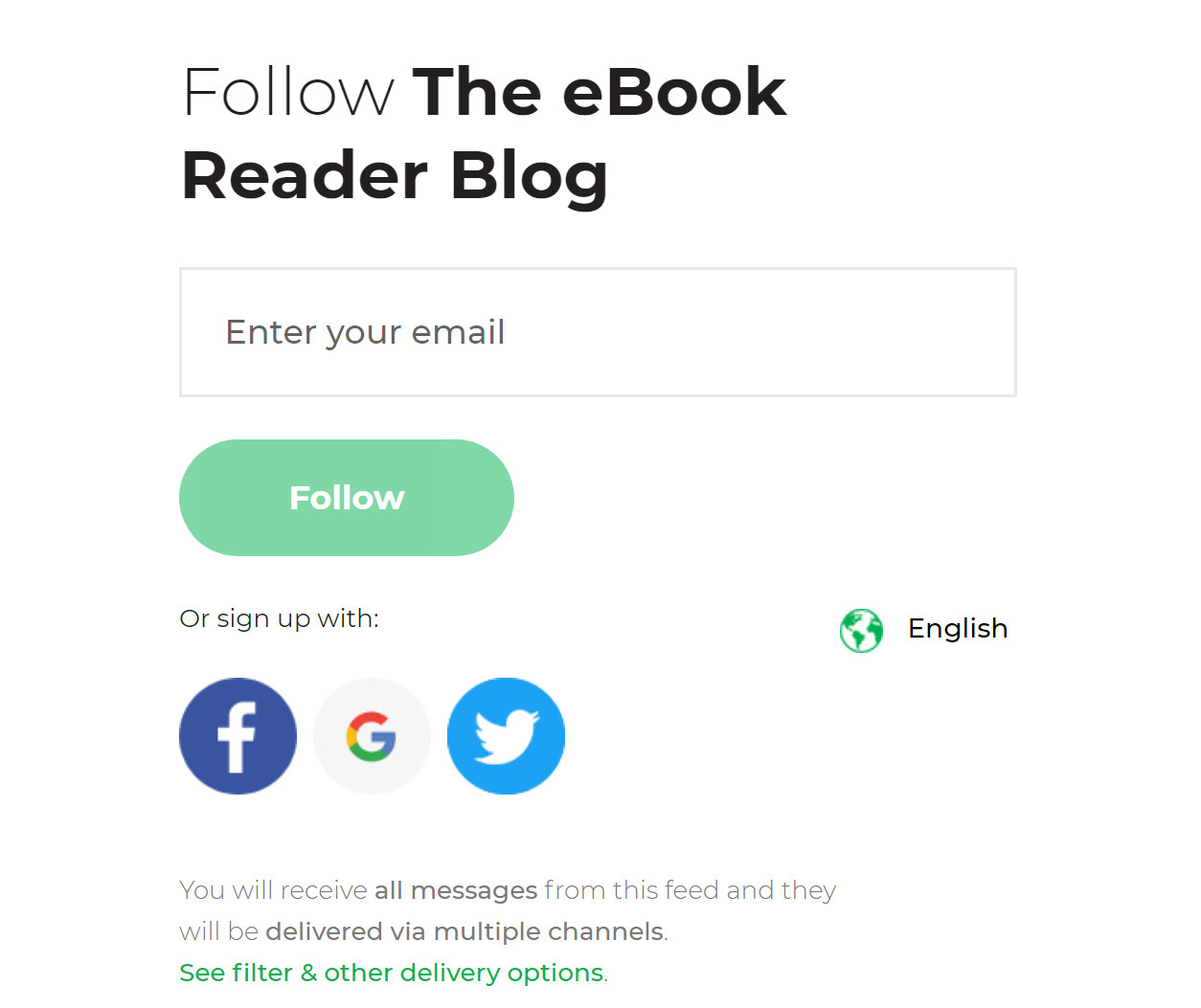 Photo Credit by: bing.com /
10 Best E-book Reader Blogs & News Websites To Follow In 2022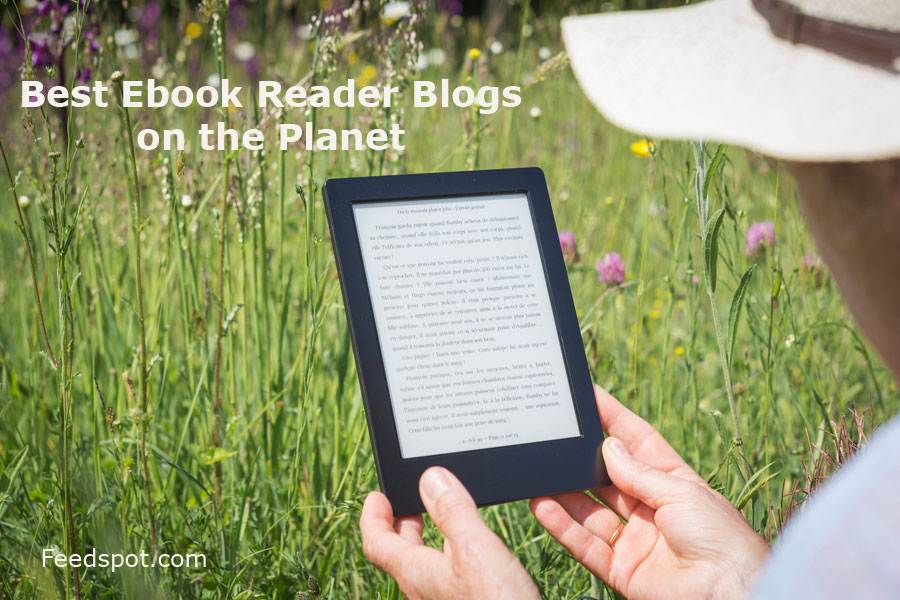 Photo Credit by: bing.com / ebook self display publish reflective why reader efficient energy displays screen
New EBook Reader App For EBooks.com; Coupon Codes For EBooks.com | The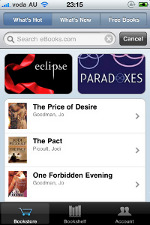 Photo Credit by: bing.com / ebook reader app ebooks coupon codes ipad called iphone there available
Apple Doesn't Like E Ink EBook Readers And Thinks They're A Waste Of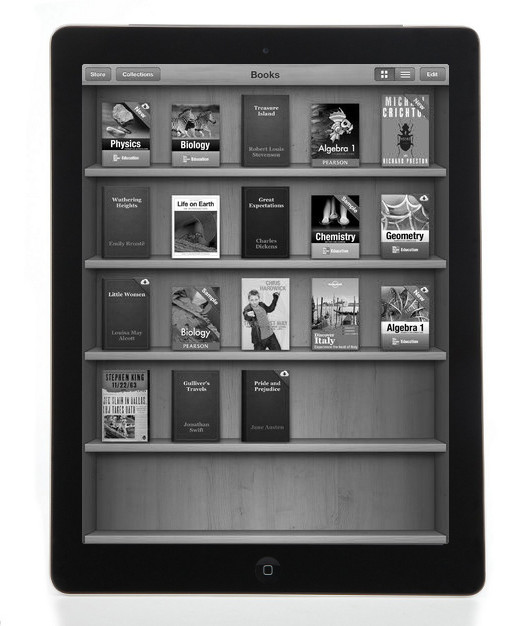 Photo Credit by: bing.com / ebook apple reader readers thinks waste ink time doesn re they circumstances consider evaluate necessarily fact statement isn stop title
Files Supported By Your EBook Reader | Online File Conversion Blog


Photo Credit by: bing.com / readers competitor