The Kindle Oasis is Amazon's latest offering in the e-reader space, with a host of new features that make it the most advanced and user-friendly version yet. This device is packed with features that are designed to make reading easier for people who love to read while on the go. In this article, we will explore the features of this newest Kindle Oasis, and their benefits for avid readers.
Introduction:
Reading has always been a favorite pastime for many of us. In the digital age, e-readers have become the norm, and Amazon's Kindle Oasis has been one of the most sought-after e-readers on the market. Packed with advanced features, it makes reading easier, more comfortable, and more convenient. In this article, we will take a closer look at the Kindle Oasis, highlighting its features and benefits.
Design and Build:
The Kindle Oasis has undergone a redesign that makes it look and feel more premium than ever before. Its sleek aluminum body, with its 7-inch display, is the perfect size for reading without straining your eyes. The device is also lightweight, making it easy to hold for long periods of time. The flip-out design of the Oasis' case also lets you use it in different ways, like being able to prop it up and read without having to hold it.
Display and Lighting:
The 7-inch display is always a standout feature of the Kindle Oasis. It provides high-quality images and text, even in direct sunlight, making reading enjoyable and easy on the eyes. The latest Oasis also features adaptive lighting, which automatically adjusts the brightness of the display based on your environment. This means you can read in any lighting condition, whether it's pitch-black or bright sunlight.
Battery Life:
One of the key selling points of the Kindle Oasis is its long battery life. The latest model boasts up to 12 weeks of battery life on a single charge. This means avid readers can take their Oasis on long trips without having to worry about charging it. The battery life is another reason why the Kindle Oasis is so popular.
Waterproof Design:
The Kindle Oasis is waterproof, making it a great device to take with you on vacations or to the beach. The new Oasis is IPX8 rated, meaning it can withstand being submerged in up to two meters of water for up to 60 minutes. This makes it far more resistant to water damage than any other e-reader on the market.
Storage:
The new Oasis has 8GB or 32GB of storage, depending on the model. This gives you plenty of room to store thousands of books, meaning you won't have to worry about deleting books you love to make room for new titles.
Connectivity:
The Oasis features Wi-Fi connectivity and comes with Amazon's free worldwide 3G connection for downloading e-books. This is a great feature for people who love to travel but still want to read their favorite books. Additionally, the device's Wi-Fi feature allows you to download books quickly and easily, no matter where you are.
Conclusion:
Overall, the Kindle Oasis is a great device for avid readers who want a premium e-reader that is packed with features. Its sleek design, waterproof casing, long battery life, and top-notch screen are all features that make it the e-reader of choice for many people. For anyone looking for an easy and enjoyable reading experience, the Kindle Oasis is a device worth considering.
FAQs:
Q: Can I use the Oasis while walking or moving around?
A: Yes, the device is lightweight and easy to hold, even while you're on the move.
Q: How long does it take to charge the Oasis fully?
A: It takes about 3 hours to fully charge the device.
Q: Can I use the Kindle Oasis in a hot tub or pool?
A: Yes, the device is waterproof and can withstand being submerged in water for up to an hour.
Q: Does the device offer a range of font sizes to choose from?
A: Yes, the device offers multiple font sizes to choose from, catering to people with different eyesight levels.
Q: Can I purchase new books directly from the Kindle Oasis?
A: Yes, the device comes with Wi-Fi and 3G connectivity, allowing you to download books directly from the Amazon Kindle store.
Gallery
Amazon's Newest Kindle Sets The Bar Once Again For E-readers – Acquire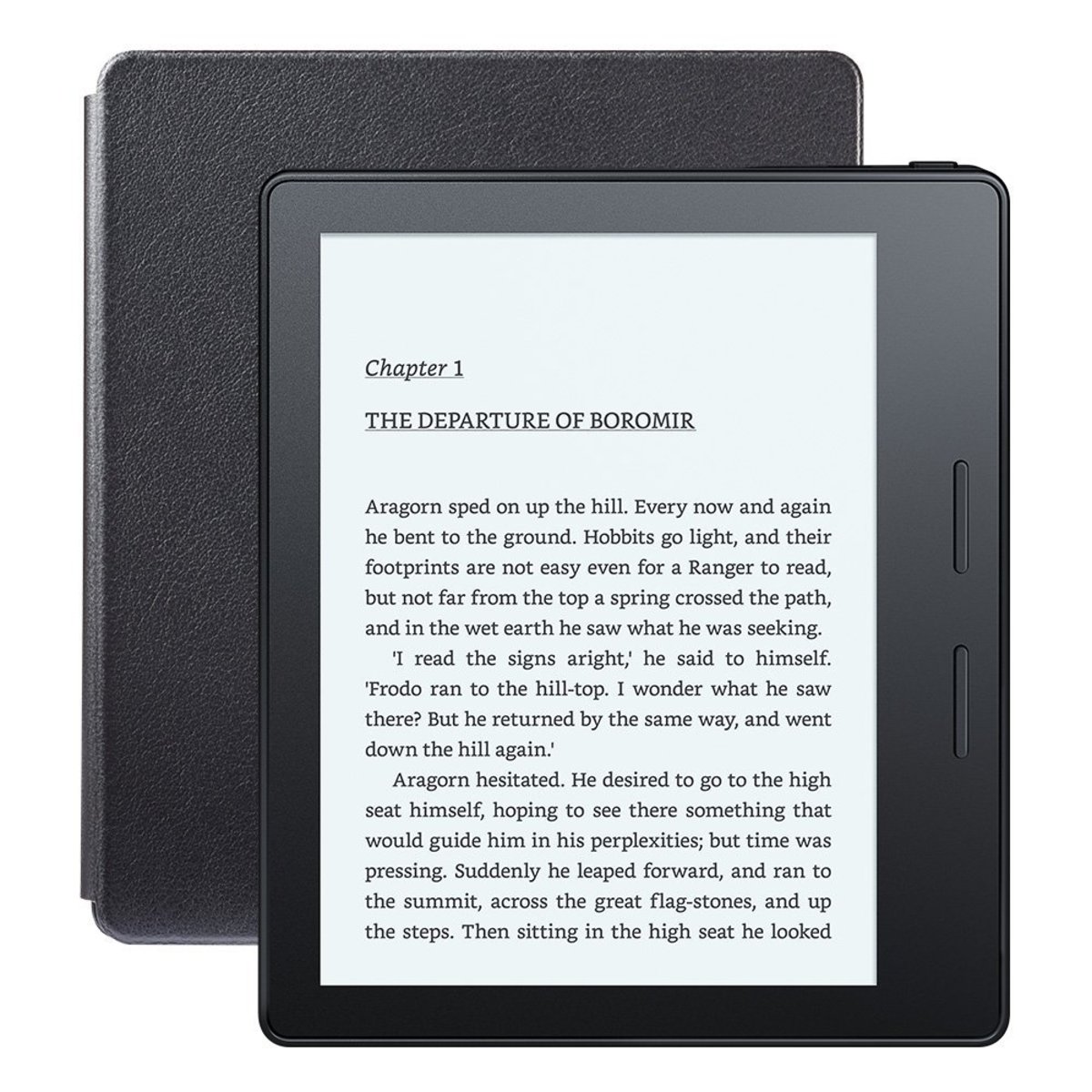 Photo Credit by: bing.com / amazon kindle newest bar oasis readers once sets again
Review: Amazon Kindle Oasis (2017 Kindle) – Pickr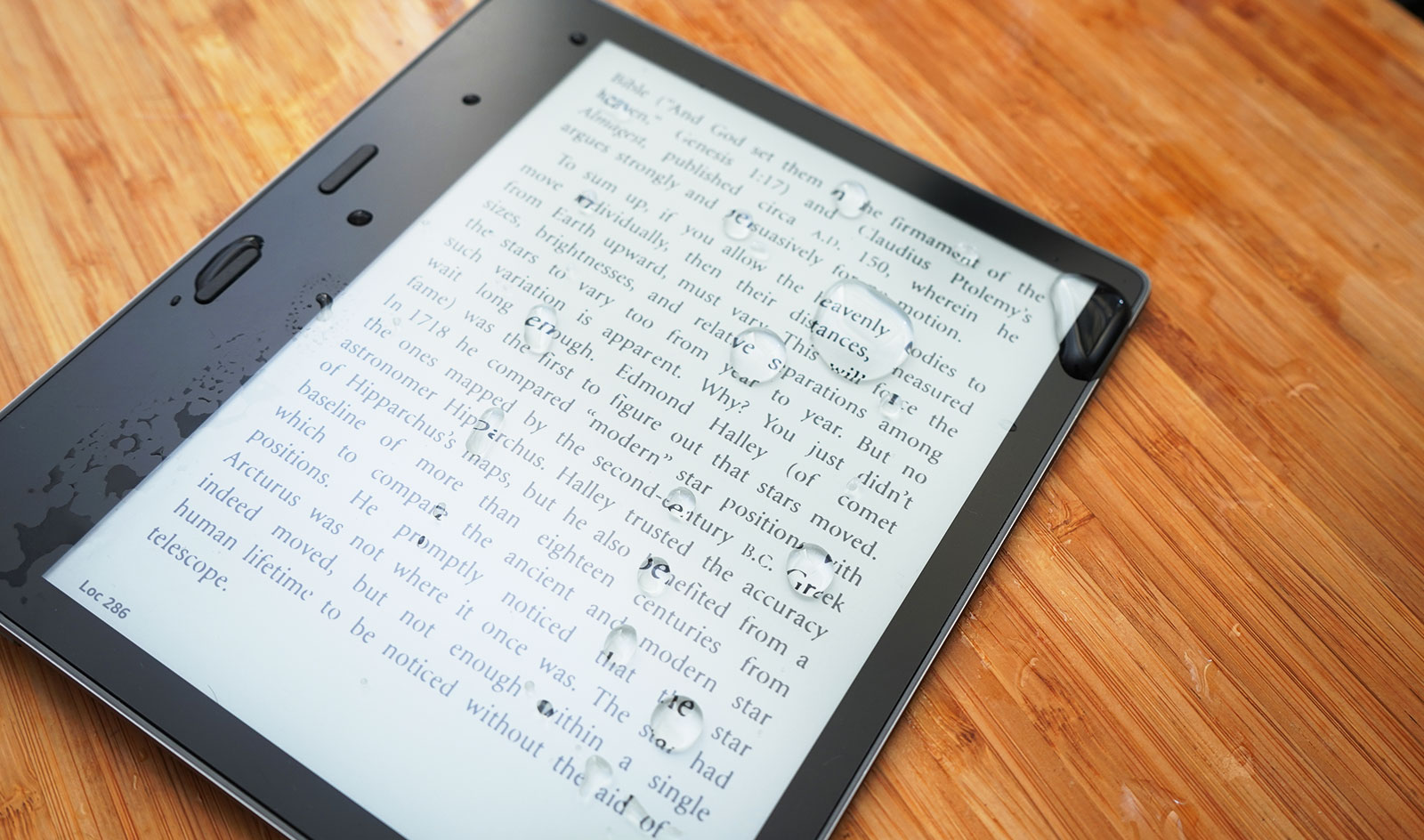 Photo Credit by: bing.com / kindle amazon oasis pickr review
Kindle Oasis Is Coming To Canada With New Features And A Hefty Price


Photo Credit by: bing.com / kindle oasis canada mobilesyrup
Amazon's New Kindle Oasis Is Waterproof And Has A Bigger Screen


Photo Credit by: bing.com / kindle oasis waterproof amazon screen bigger devicedaily review much
First Look: Amazon's 2019 Kindle Oasis Is Easier On The Eyes – Pickr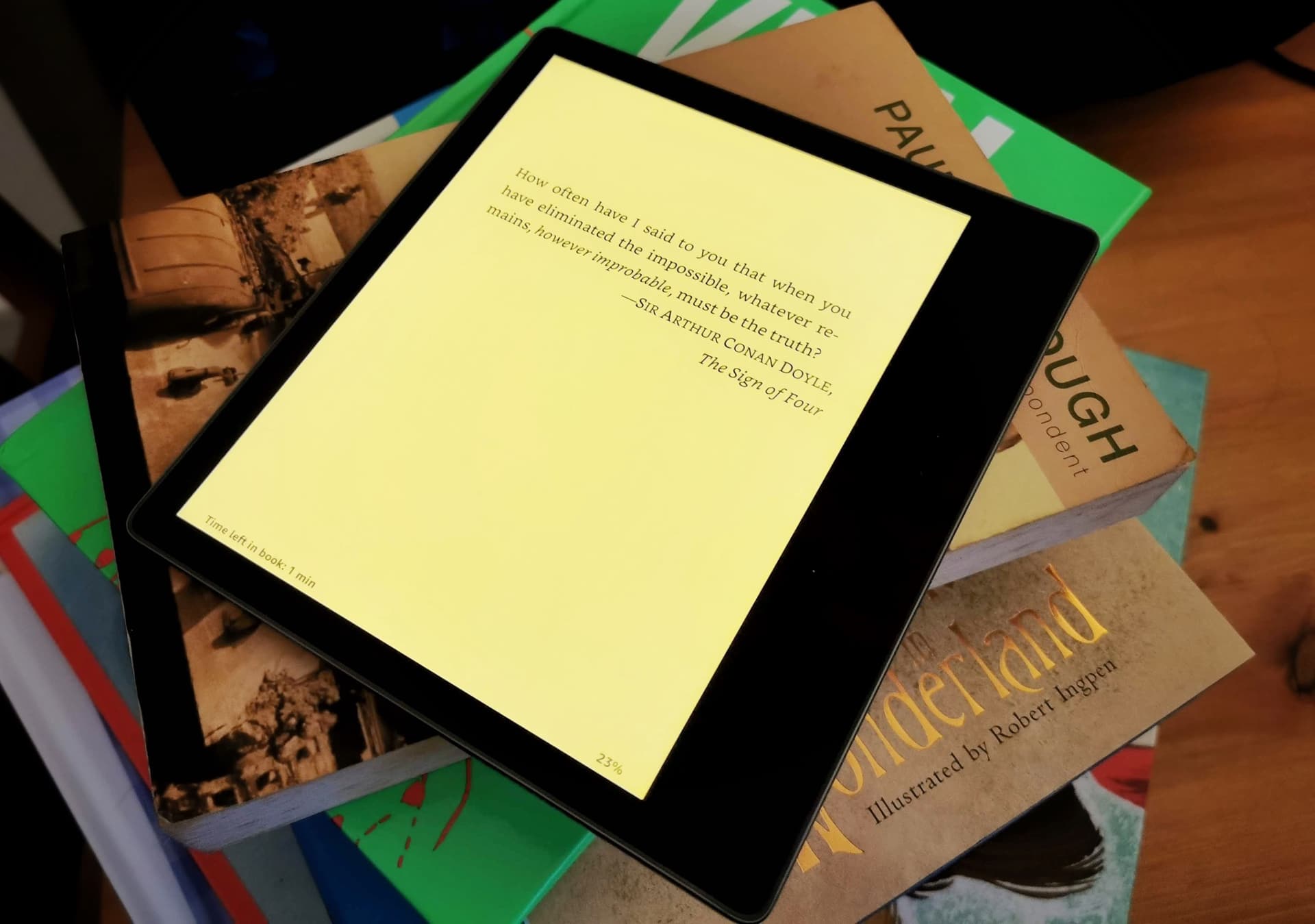 Photo Credit by: bing.com / kindle oasis pickr